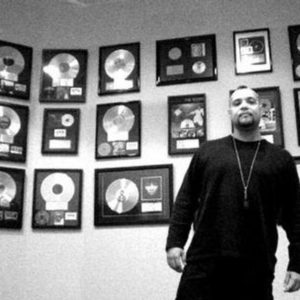 Frankie Biggz, born in Detroit, Mi. is arguably one sought out independent record producers around. During his 20 years in the music industry he has had the opportunity to work for some of the biggest artist in the scene today (Jody Watley, Teddy Riley, SWV, Brownstone and Christina Aguilera, to name a few).
Frankie shown a very early interest in music, starting to play drums when he was only 9 in his older brother's band,  Hit-n-Run, that ended up being signed to Capitol Records (Enigma) in Hollywood, CA. and toured around the US opening for bands like Poison, Guns'n'Roses and Ratt.
It was in 1989 when Frankie began to excel in the production field, when he and his brother Miguel Tomas teamed up with super producers Eric Morgeson and the Bass Brothers (Eminem) to work on Miguel's first album "Miguel Tomas" (Warner Bros, 1992). It didn't take long to prove the winning-combination when several albums they worked on went Gold & earned two Grammy Nominations.
After working on various successful projects, in 1993 Frankie found himself in San Antonio, TX. working for Capitol/EMI Latin Records as an artist developer, songwriter and producer, and by 1994 he had already earned his first #1 Billboard Hit (Angel En El Cielo by Stefani), first Platinum Record and third Grammy nomination.
Through the 90's to the Millenium Frankie crossed over to the R&B/Hip Hop market by remixing and programming for various Platinum artists such as SWV, Brownstone, Christina Aguilera, Kanye West, Eminem and 50 Cent. Soon after, he had the honor to share space and studio with producers like Dr. Dre, Fred Hammond, Michael Brokes, Puff Daddy, Randy Jackson, Rodolfo Castillo, Iker Gustaminza and Sergio George, from who he has learned the art of production.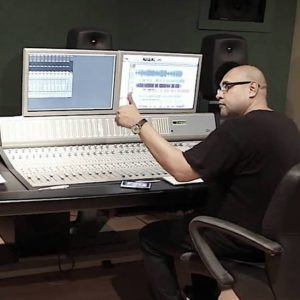 In 2006, and thanks to his musician qualities, he earned an exclusive record deal with TBP/Universal Music and a publishing deal with Sony Music, which landed his debut single "Nena" on MTV International, which also helped in the opening of his own production Company (Tempo Music) & record label (Rama Music), along with partner Carlos Valderrama (aka DJ Cooking Carlos).
Nowadays Frankie continues to work and remix today's biggest artists, from Britney Spears to Mariah Carey, and has recently won his first Latin Grammy for his production work on Sony Latin Artist Oscar D'Leon. His company, Rama Music, produces and distributes an active song/album catalog of over 50,000 songs (including remixes) worldwide under the umbrella of The Orchard/Sony Music Distribution.
Today Frankie Biggz continues to be a strong force in the music industry, not only as a Grammy Award Winning Record Producer, DJ and business owner, but also as a Production & Pop History lecturer at the Institute of the Arts – Barcelona (IAB), located in Sitges, Spain, where he teaches over 200 students under the direction of Giles Auckland-Lewis, former Director of Higher Education at Paul McCartney's Liverpool Institute of Performing Arts (LIPA) for over eight years.
News

BROWSE

FIND FRANKIE ON