Yeah yeah yeah… I know it's been only a week since I last wrote here, but I wanted to tell you about my last trip to the US, plus share some pictures. Who doesn't like pictures? If you don't like pictures or long stories… stop reading now! (noooooooo, pleaseeeee…)
Everything went great, the first week I spent in Miami at the  Latin Billboard, attending the conferences & of course, the awards! I was very excited to see all those artists, my favorite one was Gloria Estefan though. Also, it was such an honor to see the little big artist Lorena Ares at the showcases, singing songs from her album "Dreams", that Frankie Biggz and I co-produced and wrote.
After that… It was time for Orlando baby! We drove there because we had to work at the studio, not on any of my music, but on a big big big project with a group you might remember, you SHOULD remember, because they sold over 40 million albums worldwide! I still cannot tell you their name… but very soon! I'm so excited to be part of this project! 😉
In Orlando I also met 2 idols in the music biz, Herb Powers Sr. & Herb Powers Jr. These men have worked with everybody in the music business, from Clive Davis (Whitney Houston, Janis Joplin, Kelly Clarkson) to Usher, Mariah Carey, John Legend, Justin Timberlake & a looooong list… Here you have my picture with them!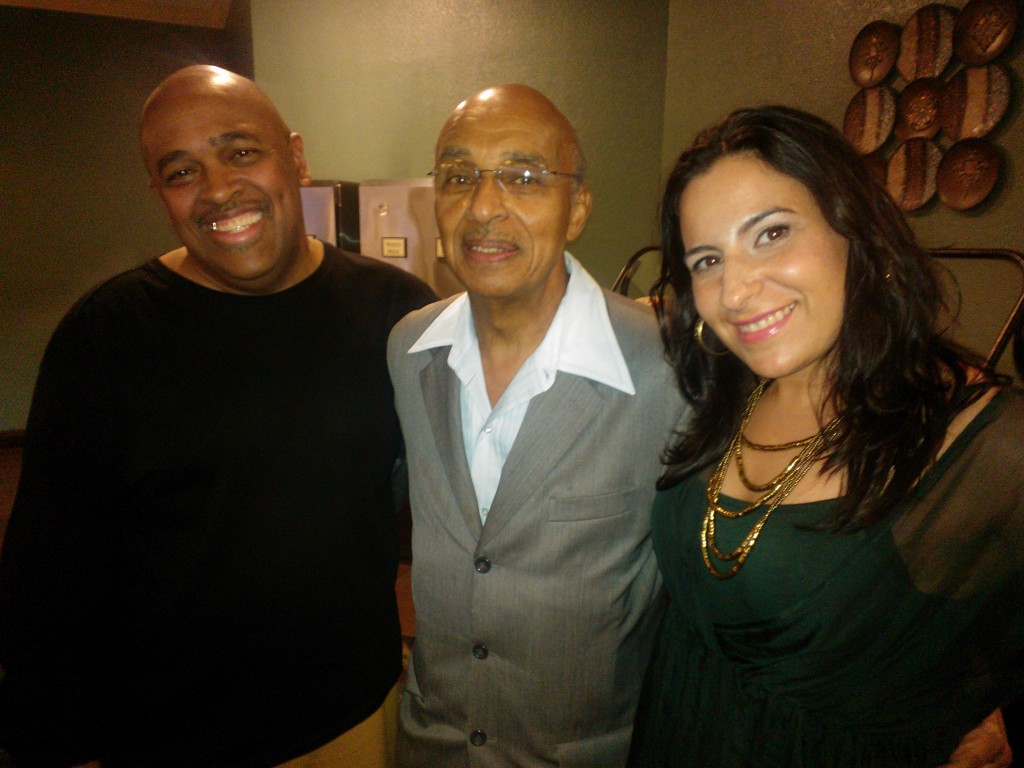 Herb Powers Jr., Herb Powers Sr. & myself
Plus, in Orlando we also filmed a video for my next single… very soon you'll be able to watch! Can't wait!
Finally, even though the flying problems…¬¬ we flew to Detroit to see my American family, even though they lost my bag with my favorite shoes for a day (oh hell naw, not my shoes!), everything went back to normal when my bag (and my shoes) appeared & I could spend a week in the cold Detroit.
And now, the story is over… but I'd like to ask you for one last thing… please visit this video by new Rama Music artist Romantic, "Passion". Don't forget to comment and like on his Youtube!
Oh! And don't forget that you're still in time to enter my V.I.P. Anniversary contest on my Official Facebook, click on 'Like' & write on my wall the following: ."I Know You Want Me V.I.P." Only til June 4th at 6pm/ET!
Kisses!!!!
IreneB